KAMMOS STEW POT
Cute animal handles and patterns. This earthenware pot has a rustic texture. Earthenware pots have low thermal conductivity and excellent heat retention properties, so they can be served warmly at the table.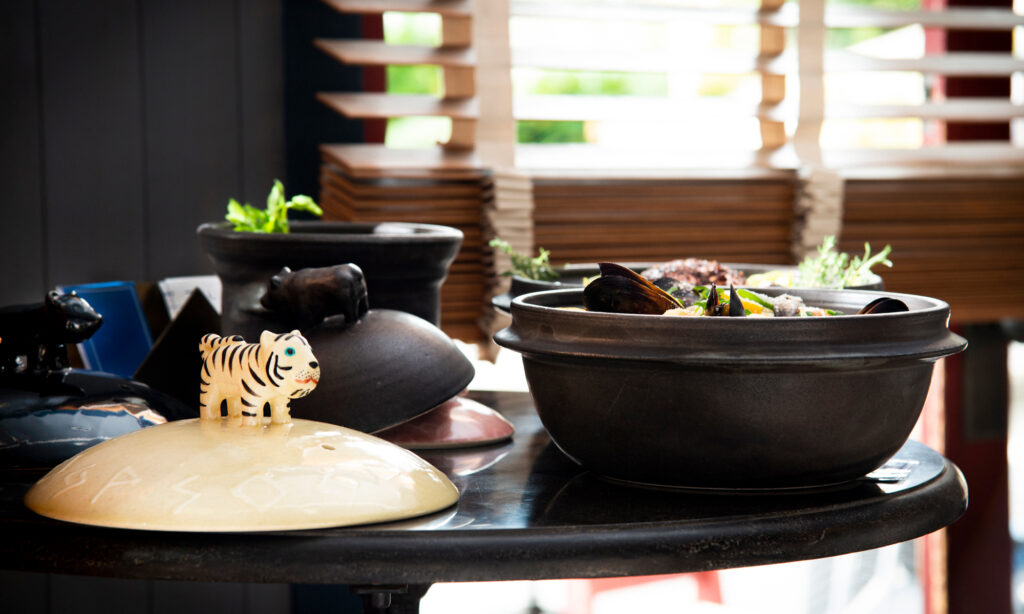 Flower pattern stew pot
This earthenware pot is finished as a simple and functional item for daily use.
The lightly colored relief lid is covered with a beautiful colored glaze. Please enjoy the feeling of the relief showing through. The pot has a deep shape to prevent spills.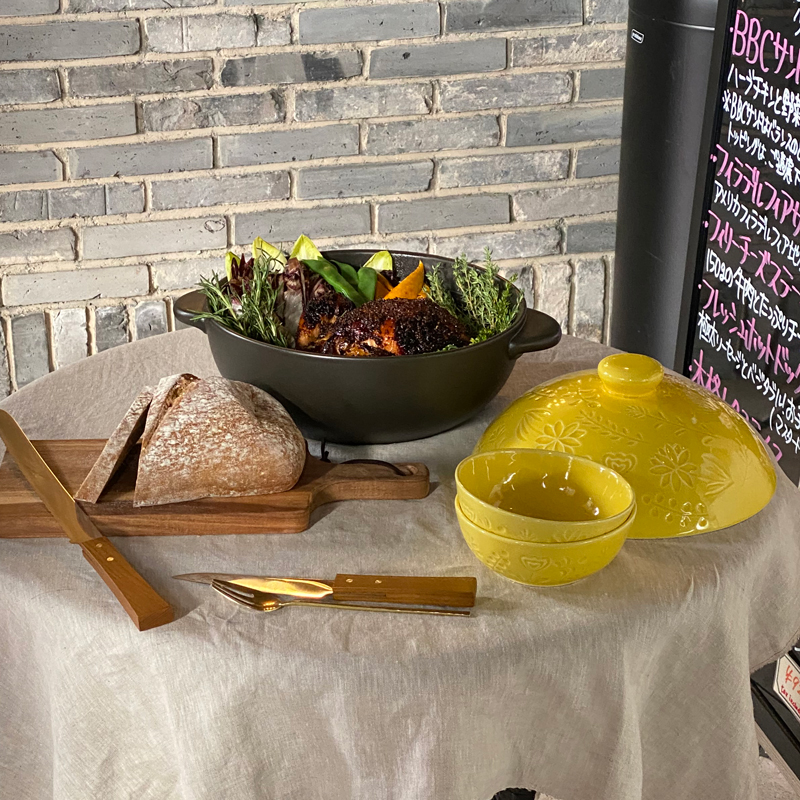 KUKKA CUP & SAUCER
Cup and saucer in the shape of a five-petaled flower. The bottom of the cup is carved with stamens. The saucer also has five petals and a very cute shape.
These tea cups and saucers give off a peaceful spring atmosphere. Available in three warm colors.
color: yellow, blue, pink
size cup:W11XD9XH7
saucer: dia13.5XH2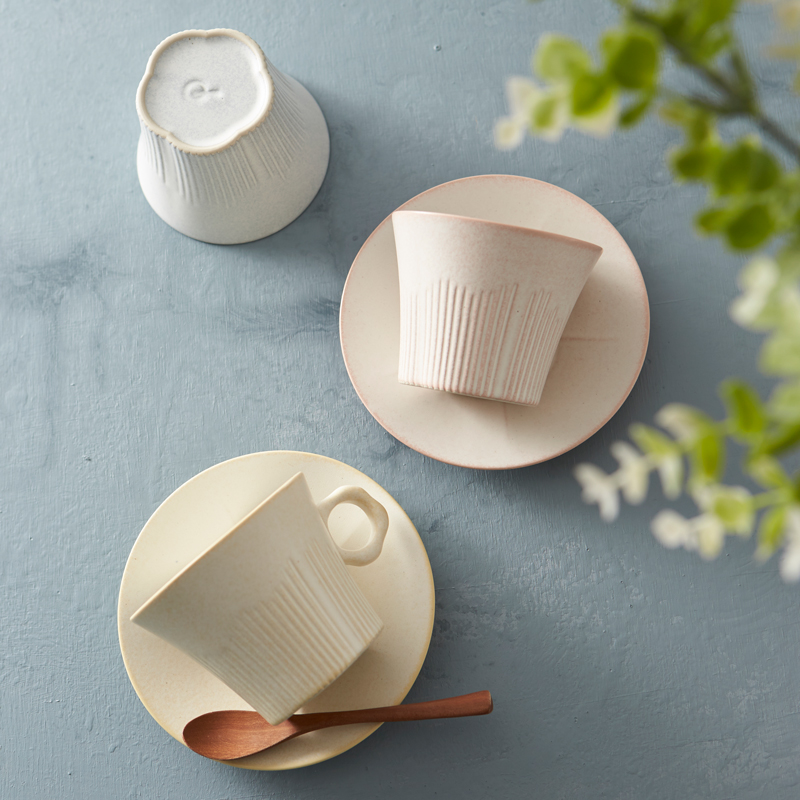 Fleur cup & saucer
This cup and saucer comes in six soft colors and will make your table bloom with pretty flowers.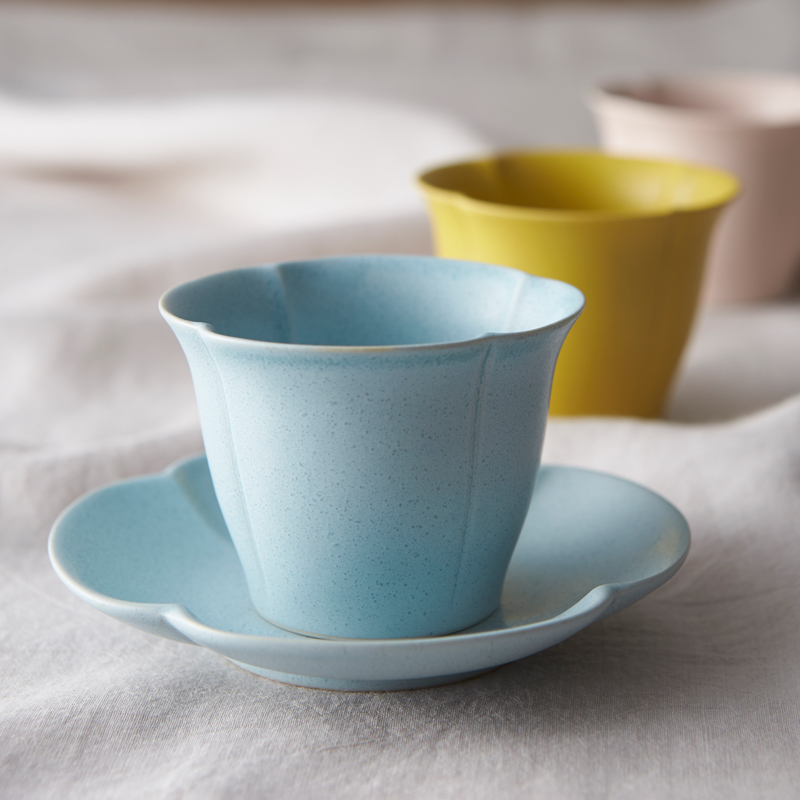 Lefti 
A plate and a cup in the shape of a tree leaf. The cup has a small handle.
color: white, light blue, blue
cup: W9XD8XH7.7cm
cup with handle: W10.5XD7.5XH5.5
bowl with handle: W14.5XD11XH5.5cm
plate:W12.5XD11XH2cm
plate 18cm: W18XD16XH2.5cm
material: porcelain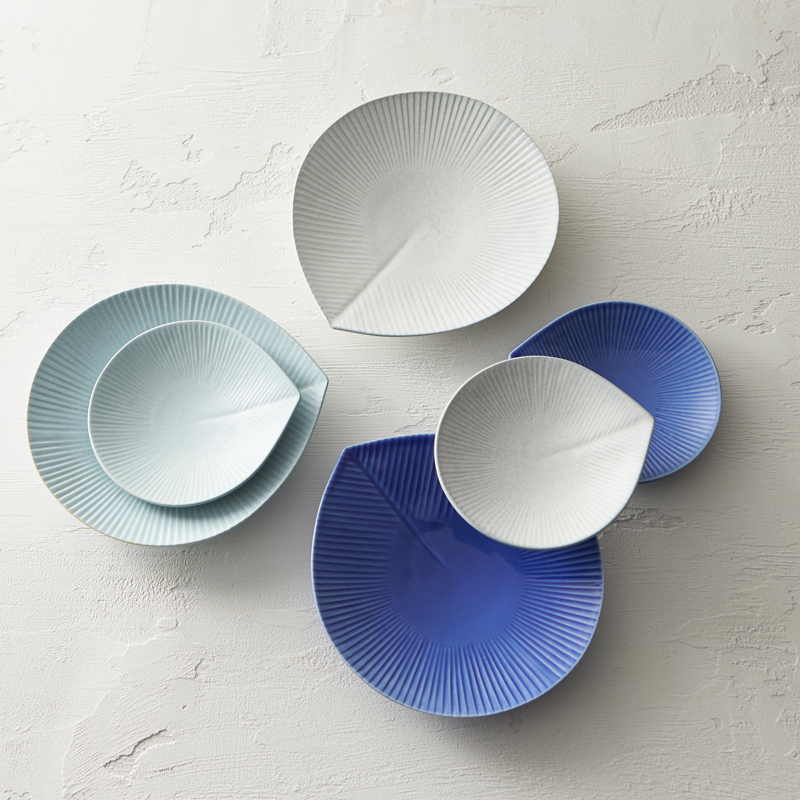 BOUQUET
Let your table bloom with pretty flowers. Available in three warm colors.
color: blue, yellow, pink
cup:dia8XH17.5cm
plate 8.5cm :dia8.5XH1.5cm
plate 13cm : dia13.5XH2.5cm
plate 20cm : W20XD12.5XH2.5cm
bowl 9cm : dia9XH4cm
bowl 12cm : dia12.5XH5cm
material: porcelain